Smart toilet
Comprehensive upgrading
No water pressure limitation
Automatic flip, powerful flushing, stepless knob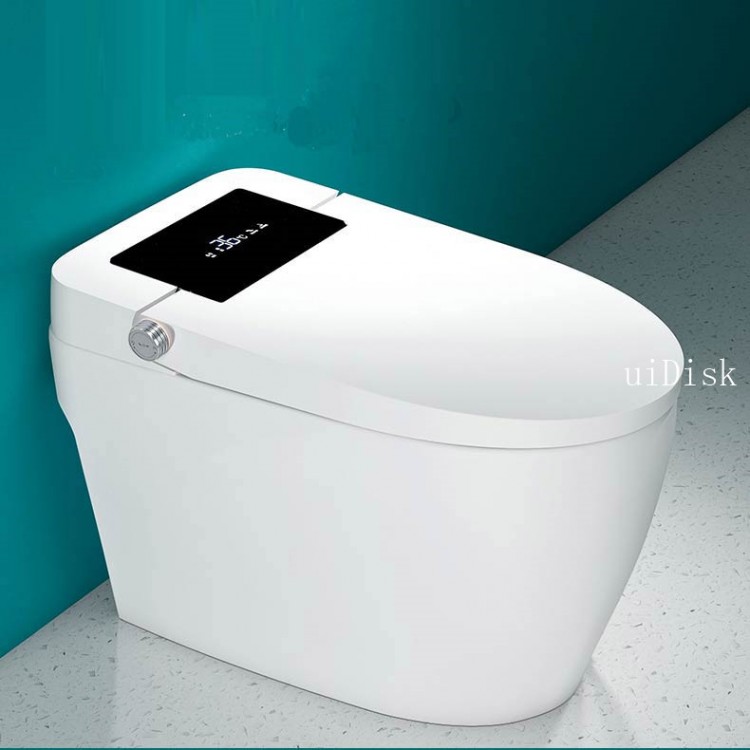 Innovative function:All in one
Multi gear temperature regulation
Off seat automatic flushing
Foam shield prevents sputtering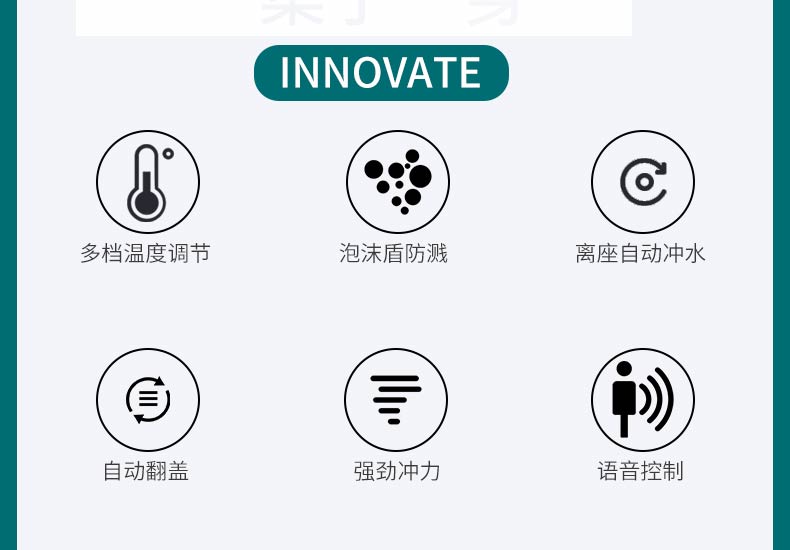 Dual configuration and multi choice
Strong flushing power,Automatic flip,Voice control,Multiple configurations available, More choices for families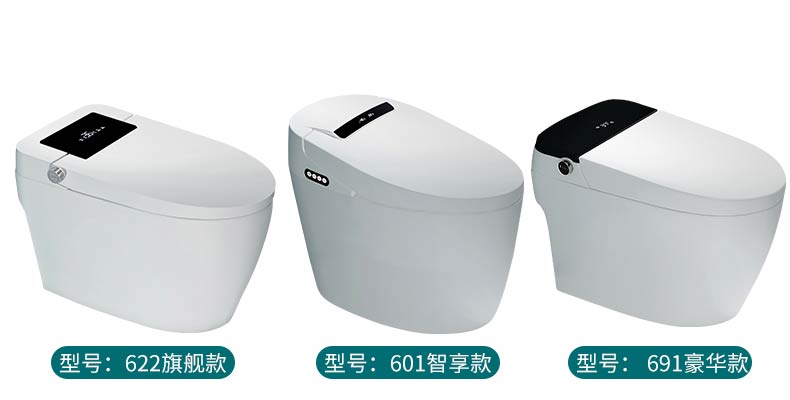 No water tank type: pulse valve water flushing, suitable for new residential areas with sufficient water pressure, water pressure above 15MPa. Advantages: strong washing and impulse
Hidden water tank: no water pressure requirement
Application: the old residential area has the advantages of low water pressure, low scouring sound, built-in brushless high-speed booster pump, which is not limited by water pressure and ensures strong impulse at the same time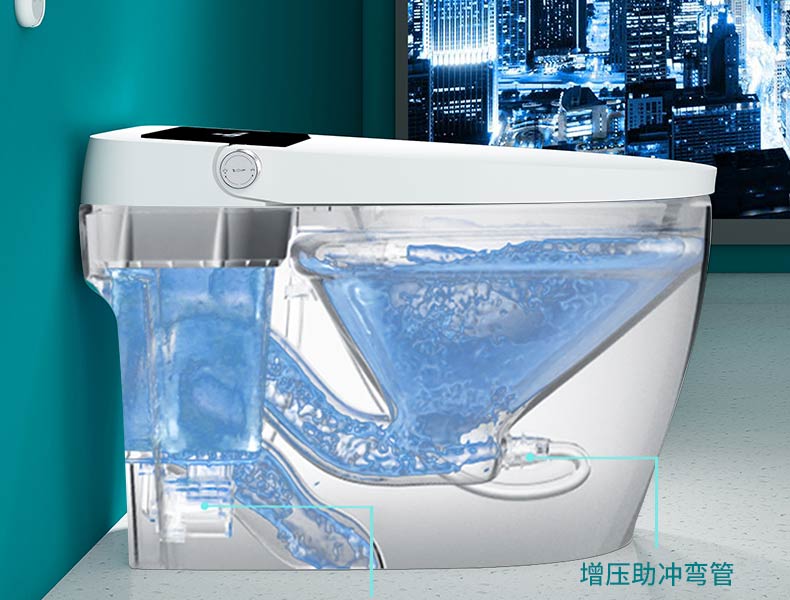 Hidden water tank: brushless high-speed pump strong flush combined with direct impact and siphon suction, strong and full of momentum, and push forward with great momentum, that is, instant cleaning and no residue

High strength and toughness
Water circuit design of internal water storage tank for water filtration




Foam shield anti splash Technology: foam equipment spout fine bubbles, magically generate rich foam.
"Four effects in one" intelligent cleaning,
Dense foam layer: PP is not afraid of being splashed by water
The dense foam covers the surface of the water seal to form a stable isolation layer, so as to prevent the odor from spillover the foam isolation layer.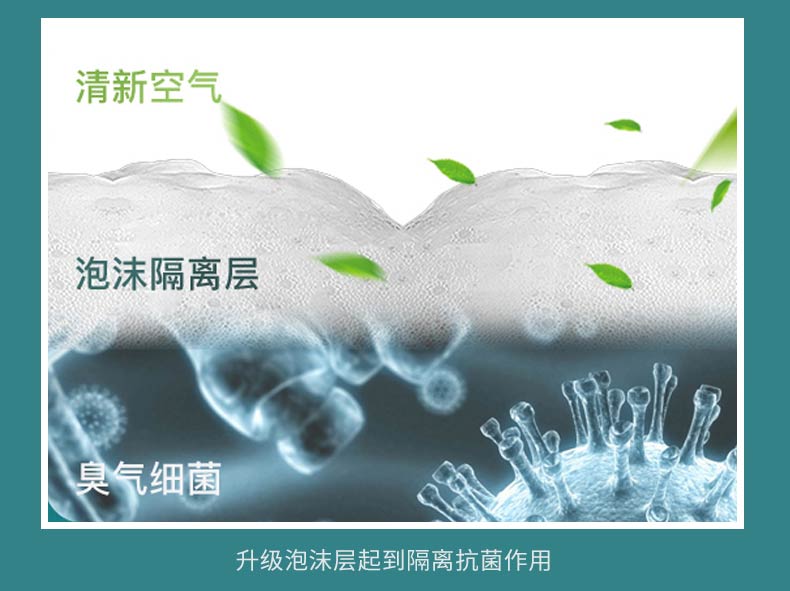 Upgrade foam layer to separate odor from odour, foam to form round synovial film, refuse refuse to hang wall.
Anti adhesion, fresh air foam isolation layer and bacteria isolation foam layer to isolate antibacterial effect.
High definition display screen function status real-time display LED high-definition display screen, function status real-time update
The key knob is simplified into cleaning drying flushing, and it can be operated easily with one key and 360 degree rotation without rebound


The radar sensor approaches the automatic flap, enters the automatic flap, leaves the automatic closing cover and flushes water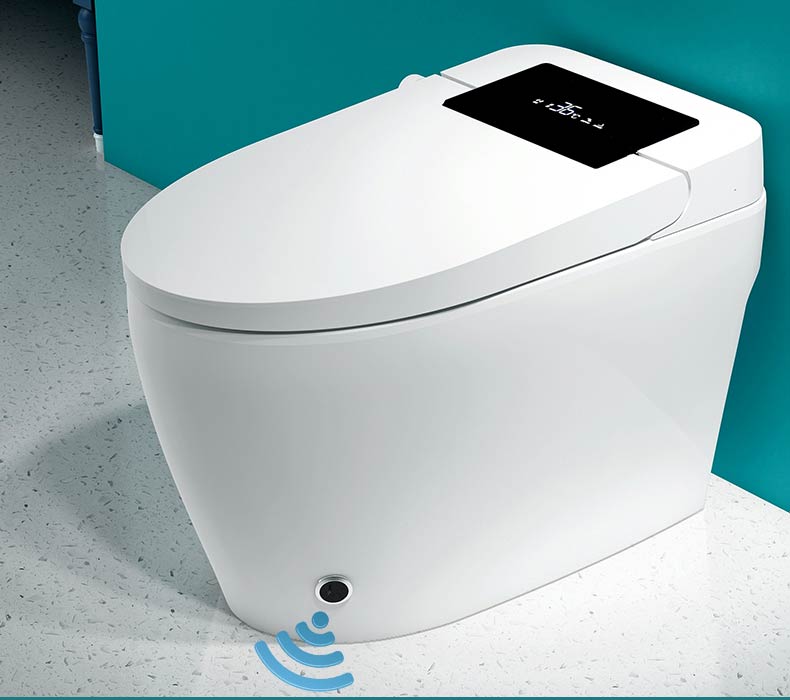 Mode 1:
Mode: automatic flip. When it is close to the 30cm automatic flip, it will automatically flush and deodorize when it is close to the 30cm automatic cover, and the induction loop will turn over when it is close to the 30cm automatic cover. When it is close to the 30cm automatic flip, it will leave the automatic flushing to remove the odor during use

Wind temperature multi-level: comfortable warm air drying, warm water timely cleaning, drying in time to avoid breeding bacteria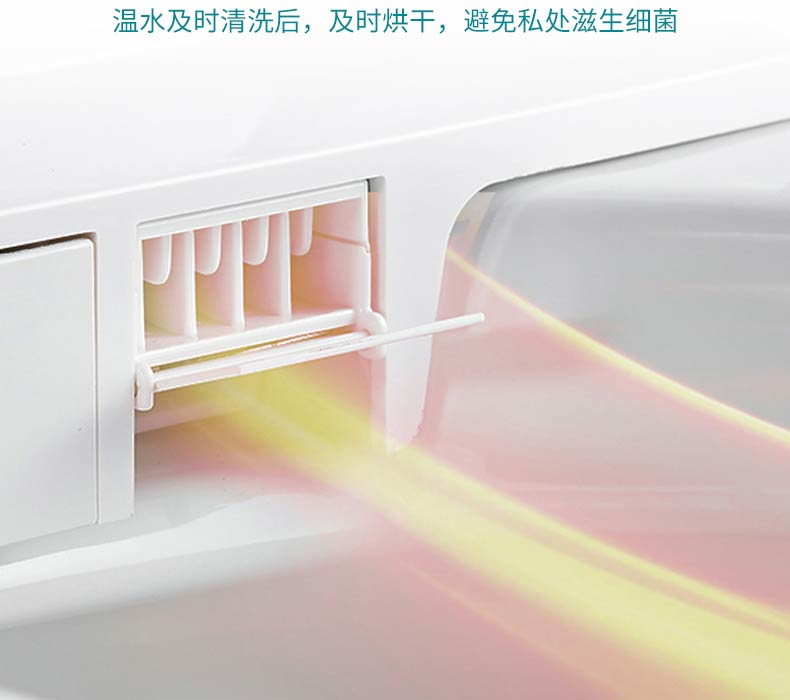 Intimate care: comfortable washing, a variety of cleaning methods combination, give you more comfortable choice
Children's cleaning: soft water flow, reduce irritation
Mobile cleaning: larger cleaning range in front and back
Hip cleaning: deep cleaning the buttocks and freeing hands


Eight protection more secure: Px4 waterproof, no need to dry and wet classification, always for your use safety escort


Various cleaning modes, ultraviolet sterilization nozzle,
Product advantages:
Ultraviolet sterilization: after using the cleaning function, after the nozzle is recycled, the ultraviolet sterilization function will be automatically turned on to sterilize and clean the nozzle
Drying protection, seat temperature protection, water temperature protection, drying protection, leakage protection, over-current protection, whole machine waterproof, anti freezing protection
Product details: soft light lighting, built-in LED light, night toilet light is not dazzling, not easy to disturb family rest
Wireless remote control, easy for the elderly and children to use, convenient and fast
Constant temperature seat ring, multi gear seat temperature control, warm body and warm heart, no longer waiting